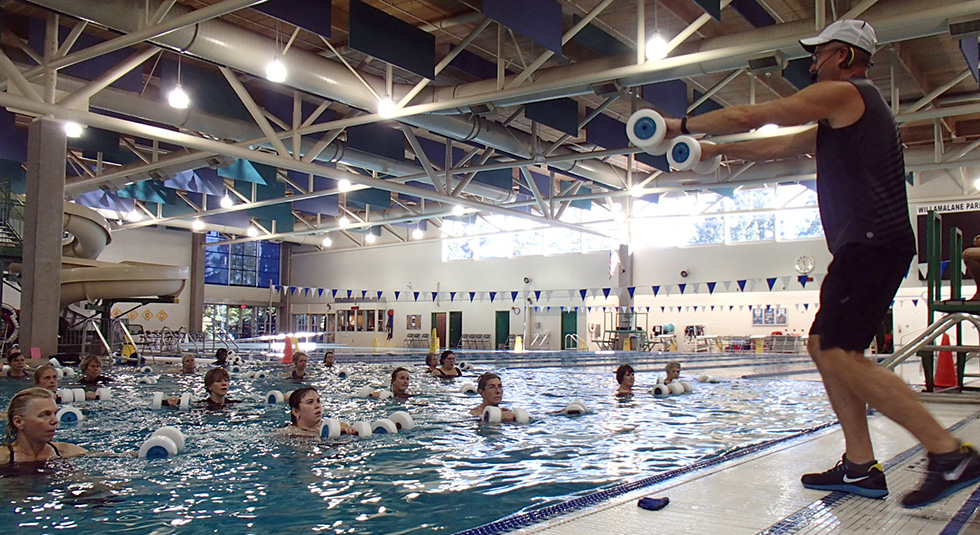 HYDRO-FIT Academy 2017
September 23 & 24, 2017
Willamalane Park & Swim Center
The Academy is HYDRO-FIT's premier instructor training event offering two full days of in-depth workshops with cutting edge education for water exercise instructors and fitness professionals. The two-day format devotes one day to deep water training (Saturday) and the second day to shallow water training (Sunday). Eight all new workshops are featured each year.
Our host facility is Willamalane Park & Swim Center located in Springfield, Oregon. Willamalane houses three indoor swimming pools: an eight-lane 25-yard lap pool, an adjacent warm water exercise pool, and a separate deep water diving well. The pools are large and the water clarity is exceptional. A spacious and comfortable lecture room is directly adjacent to the pool areas for quick and easy transitions from classroom to pool.
Save The Dates: September 23 & 24, 2017
More details about HYDRO-FIT's 2017 Academy will be posted here June 1, 2017.